Total cashless income collection. ParentPay allows schools to collect payments for meals, clubs, trips, uniform and more.
Comprehensive reporting on all payments

Integrated technology with all leading MIS providers including SEEMiS

Parental engagement included. Send payment alerts or school messages by text or email

Bespoke training and support service from a professional team with years of experience.

94.56% customer satisfaction rate - we can always be reached in minutes
ParentPay offers comprehensive cashless catering solutions. Alongside integration with major till providers including VeriCool.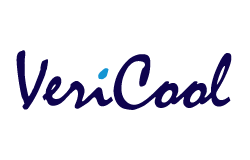 Full cashless till integration for secondary schools
Stand-alone flexible cashless solution for schools
Easily track and manage allergies
Parents can pre-order meals from home (classroom selections also available
Track meals taken and accurately record FSM allowance making it easier when you claim money back
Parents can see full meal information and allergies online
ParentPay offers the original and most powerful kitchen management software available today.

Removing paper from your kitchen can transform meal services

Intelligent Stock Control manages food waste

Kitchen Manager is trusted by 9,000 kitchens across the UK

Easily manage unlimited menus, allergens, reporting and profitability from a single source

Manage health and safety across multiple sites
Can parents still put money onto their child's account without a web device?
In addition to accepting payments online, schools can also accept cash payments through 28,000 PayPoint stores. This makes it easier than ever for parents to pay for their school meals.
Are there any hidden costs?
With more parents using ParentPay than any other system, you're maximising school ROI. We have a flat charge with no additional costs, meaning schools can budget effectively.
Is ParentPay secure?
ParentPay are certified PCI DSS Level 1 suppliers, so your payments are safe in our hands. A complete audit trail of all payments can be securely maintained. Transaction references and identifiers link parent and school accounts to the payment and banking network.
Is there any training to help onboard staff?
We work closely with your finance, IT, audit and security staff to ensure implementation runs smoothly. Certified staff manage implementation across school groups with central contracts.

There is also face to face group training available alongside detailed computer-based training, allowing staff to learn how to make the best of ParentPay at their own pace.
How do you support parents?
We provide a support service from a professional team with years of experience along with online resources to guide parents through any queries they may have.
Do parents need to worry about the platform having downtime?
As the market-leading school payment platform, our infrastructure is able to handle the high traffic demands of even the largest schools.
Does ParentPay work with Scottish schools?
Yes - we already work with over 1150 schools across 16 Scottish LA's. From Shetland to Scottish Borders, we are helping schools to go cashless.
Is there a point of contact for me in Scotland?
Yes - our Scottish team are on hand to answer any specialist queries you may have: from SEEMIS integration to implementation timelines. Simply complete the form below and a member of our team will be in touch.